Ksiezycowy Nowy Rok - Rok Tygrysa!!!
Koreańczycy mają swoje własne święto i tradycje na celebrację nadejścia nowego roku księżycowego, nazywa się ono Seollal.
Podczas tego święta rodziny gromadzą się razem, aby celebrować czas razem. Jest to także czas dla przodków, gdyż odprawia się za nich rytuał zwany Charye. Nie można również zapomnieć o zupie z kluskami ryżowymi i jajkiem (tteoguk). Dzieci natomiast obdarowuje się kopertami z pieniędzmi.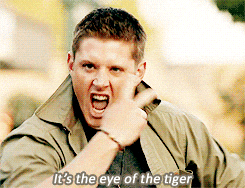 Istnieje mit, który mówi jak powstały znaki zodiakalne.
Nefrytowy cesarz zaprosił zwierzęta do udziału w wyścigu. Pierwsze 12 zwierząt, które ukończą wyścig miało zostać zodiakalnymi zwierzętami.
Tygrys jako zwinne i szybkie zwierzę ukończył wyścig jako trzeci - mit mówi, że spowolniła go rzeka.
Who's ready to run like a tiger this year?!